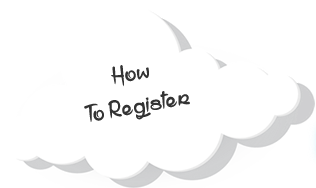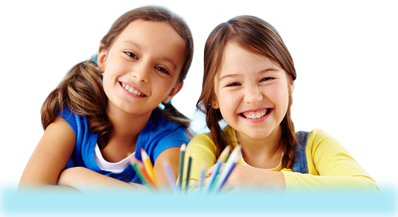 REGISTRATION FEES:
Registration fee: (Non Refundable)
TUITION FEES
Please note that tuition fees are due and payable for the full Academic year. These can be paid for the full Academic year; in two Academic Term installments; or full Academic Year fees divided into two months installments, each payable every alternate month before the 10th of that month. 
Tuition fees paid are not refundable.
In addition, there is an annual charge for  Administration levy, Arts and crafts, Technology levy and Practical levy.
TRANSPORTATION:
( Independent Private Transporter is providing these services. Contact numbers are available through office ) From Khobar
From Compounds and
ISKAN Khobar
From Doha/Dhahran
From Dammam
BOOKS AND NOTE BOOKS
Standard sets of approved text books and note books are available from the school. Please contact the office.
UNIFORM  ( OUR UNIFORMS ) 
Uniform sets are made by Al Kareem Textiles ( Click here for location ). Payments for the uniforms are to be made at the school. Please note that, uniform for Grade 1 to Grade VII has been changed as follows
Girls : Gray Tunics and Light Blue shirts
Boys : Gray Trousers and Light Blue Shirts.
TERMS AND CONDITIONS:

A one time Registration fee is payable for new students at the time of enrollment

Re registration fees is payable for all students who have absences of more than two months from the school

No results or school leaving certificates will be issued if the due fees have not been settled

Fees are payable for the full term and if the student attends only part of the term full term fee will be charged

Tuition fees are due by 5th of each month and a penalty of SR 10 per day will be charged for delayed fees.

School management reserves the right to suspend the child for non payment after 10 days of the term's start. In such cases a re-registration fee will be applied for readmission.
DOCUMENTS REQUIRED:

Registration form (Completed and signed by the parent)

Health Form (Completed and signed by the parent)

Child's birth certificate. Copy and Original. (Original would be returned after verification)

Copy of the parent's Iqama and its subsequent renewals

Copy of Student and parent's passport

Employer's Letter

Report from the previous school attested by MOE (If applicable)

Residence location map (If school transportation is required)

Recent Photograph of the Child (6 Copies)
AGE CRITERIA:
MOE AGE Requirement as of 2014-15

KG II - 04.02.2010

KG I - 04.02.2011