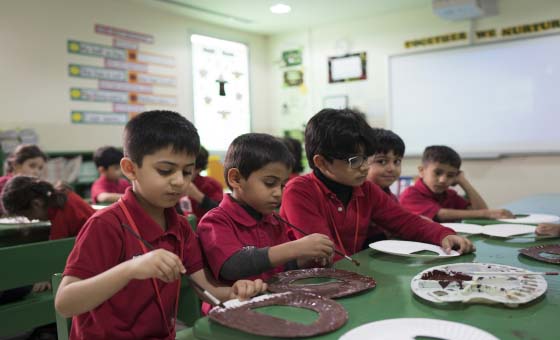 Language Arts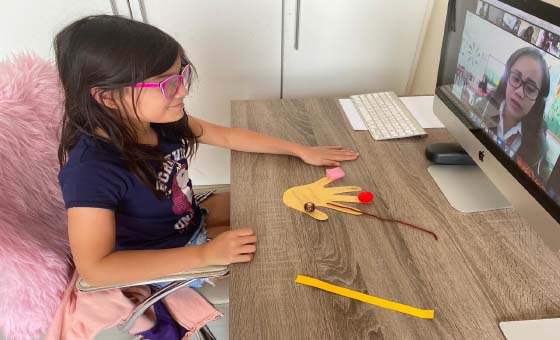 Math
Science and Sensory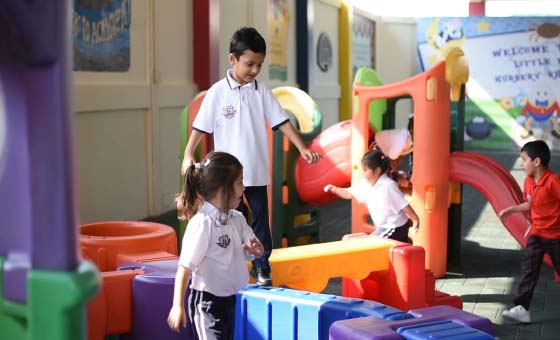 Sports
The School program at Little World is offered from Kindergarten to Grade 3 for students from 2.5 to 9 years. Our kindergarten is based on the Early Years Foundation Stage Curriculum. Students grow and develop in an environment which encourages them to learn a variety of skills both academically and socially. Our approach is completely child-centered and the curriculum is planned in a way that enables children of various abilities to learn as a group, as well as individually.
In Kindergarten the emphasis is placed on the development of a positive self-concept, appropriate socialization and learning readiness skills. The foundations are laid for a happy and successful school experience. Fundamental skills are taught in an active, stimulating and accepting environment. This approach is focused on developing each student's Literacy and Numeracy skills in English; as well as addressing their physical, social and emotional development. The instructional program makes a variety of provisions to support individual learning differences and all teachers strive to meet the needs of all students.
Teachers encourage and assist students in becoming active learners, integrating their ideas, feelings and experiences into the instructional program. Students are encouraged to accept responsibility for their conduct, thereby enhancing their feelings of self-esteem and self-confidence.
LWIS seeks to nurture and develop students from diverse backgrounds and experiences who will make a difference in their communities. LWIS values the home-school partnership with parents and the warm and caring atmosphere in which students collaborate constructively, think creatively, reason critically, and communicate effectively.
We are committed to educating the whole child and giving an opportunity to learn by experience. Students learn to collaborate, think creatively, reason critically, and communicate effectively. Starting as early as K1, students are given opportunities to explore, experiment and discover with hands-on-learning. Throughout the elementary experience, the curriculum provides a framework for student creativity and curiosity.
The Elementary School curriculum is aligned with Common Core State Standards and follows a Standards Based grading scale. The program includes core subjects taught in a homeroom class environment along with Art & Craft, IT, and Physical Education. The core subjects include: English, Science, Social Studies, Math, and Arabic/Hindi/Urdu.
Technology is integrated throughout the curriculum and supported by IT staff. The Homeroom teachers also help to create learning opportunities for students using technology as well as how to become responsible digital citizens.