Everything your child sees and experiences is a learning opportunity. Your child is growing and developing physically, mentally and socially faster than they ever will again. As a parent, you want the best for your child.
We believe LWIS is the best place for your child because everything we do here is focused on helping them become happy, healthy, confident learners with skills for the future.

Vision
Our Vision is to enhance the skills and abilities of every child in partnership with their families, ensuring their all-round development.

Mission
Our mission is to provide learning opportunities for students in a nurturing environment and instill a love for learning.
Professional Teachers
LWIS Kindergarten teachers are passionate professionals committed to extending children's early learning.
We are fortunate to have an incredibly stable team of teachers in each of our levels. This stability is a huge benefit to your child who is able to build strong relationships with his/her teachers.
To support and extend your child's learning, our teachers:
Engage in sustained and meaningful conversations with children
Guide children to develop critical thinking and problem solving skills
Integrate early literacy and numeracy into children's learning experiences
Work alongside children to sustain and extend their play interests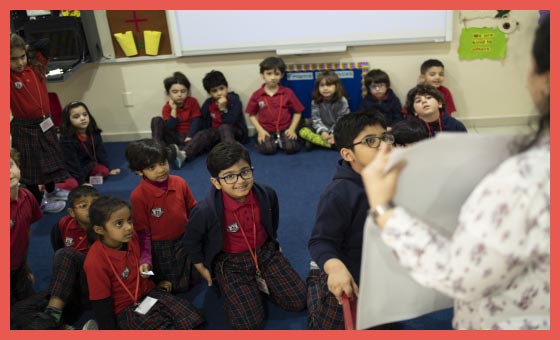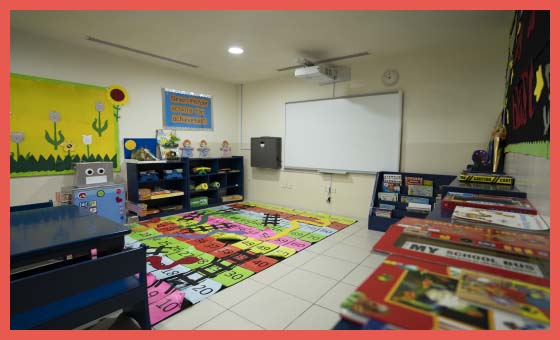 Global Classrooms
We believe the diversity of the students studying at LWIS, is one of its greatest strengths.
Through social interaction and by studying and experiencing other cultures and belief systems, this rich diversity will instill a unique international understanding in your child - just what they need to succeed in an increasingly globalized world.
Parental Engagement
You can play an active role in your child's education
As a parent, it's only natural that you'll want to take an active role in your child's education. At LWIS, we actively encourage parents to engage with their child's learning. We believe passionately in helping all of our students reach their full potential, which is why we have introduced the Parental Engagement Programme. This provides opportunities for parents to engage with their child's learning and develop a better understanding of engagement strategies and their child's learning needs.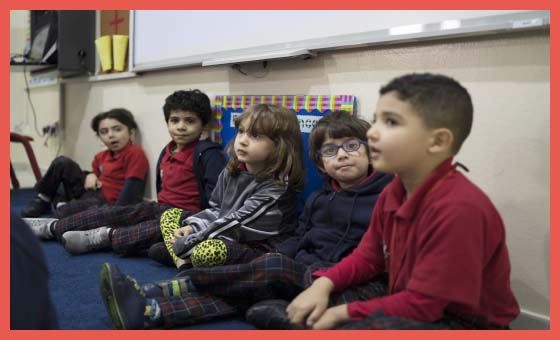 Parent Teacher Council (PTC)
Little World Parent Teacher Council (PTC) is a parent/teacher organization whose members include parents, guardians and staff of LWIS. The PTC's mission is to promote open communication between the parents, school and the Management. The PTC provides a forum for sharing information on issues that impact our children; is a resource for families and teachers; creates innovative programs to improve the school environment;
Our efforts are dedicated to help every Little World scholar reach his/her highest potential.
All LWIS parents/guardians are welcome to attend the twice in a term meetings level CONNECT WITH US!
Learning Management System(LMS)
LWIS has its own personal software program, LEARNING MANAGEMENT SYSTEM (EdConnect), that allows the administration of instructional materials through various educational activities, the tracking and reporting of student information, and the ability to facilitate and distribute communication. We utilize learning management system as the "infrastructure that delivers and manages instructional content, identifies and assesses individual students and organizational learning or training goals, tracks the progress towards meeting those goals, and collects and presents data for supervising the learning process of an organization as a whole".
It offers a variety of benefits and flexibility to students, teachers and parents. Communication outside the classroom can be facilitated through discussion forums, real-time messaging, email, and announcement posts. The accessibility regardless of location promotes globalization with open and flexible learning environments. Assignments and course content can be accessed from home and away from home. Students have the opportunity to learn at their own pace and go back and review lessons and content as needed.
Class Timings
At Little World, we look forward to welcoming our children into a safe, fun and happy environment, where a full day's activity and stimulating learning opportunities lie ahead of them. The children are encouraged to develop their confidence and individuality as they adapt themselves to the world around them.
Our school timings are from 8:00 am – 12:00 noon for the children. Please enquire at the office for our early drop off and our late pick up facilities.
Elementary school timings are from 8.00 am – 1.30 pm.